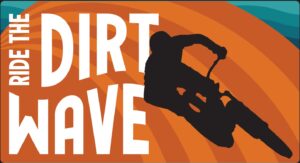 The time has come for the Whiskey Run portion of the Ride the Dirt Wave series! We are stoked to host the 2nd race and ride day here on our home turf….err… dirt. 

Mark your calendars for Friday, Saturday, and Sunday July 21-23, 2023.

What this means….
WE NEED VOLUNTEERS!! This event is a big deal and we need all hands on deck this year. Ride guides, beer pourers, road crew, course marshals, registration help… we have a job for YOU! (And anyone you recruit to help). We need at least 37 volunteers.

Please visit our Google Sheets and sign up with your name, number, and email address so we can reach out with more info. Any questions about volunteering please email Erin directly @ 

[email protected]

.

Know someone who wants to make some buck$$$? We have 4 paid 4 hour positions for road crew this year- must be 18 yrs or older and comfortable directing traffic and blocking grumpy thru-traffic. Send the link to the Google Sheet to them or have them email Erin at the address above.