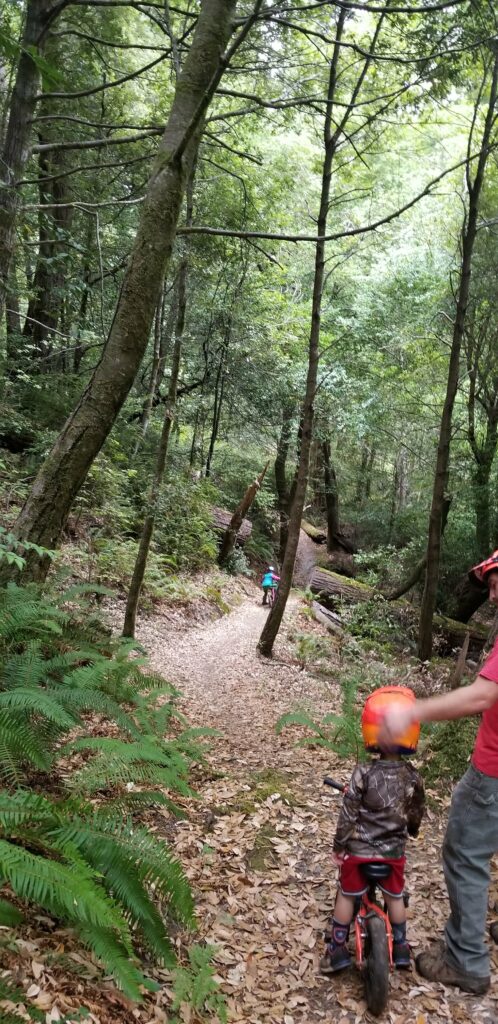 Local Trails
WRCMBA is working hard to bring quality mountain biking to the Southern Oregon Coast. A small group of riders have been getting after it for years so we have a long list of areas that need cataloged.
Your best resource is downloading Trailforks or MTB Project for up-to-date conditions and maps on local trails.
Please respect land holders, private property, and trails not open to mountain bikes.
Beach Riding
Visit www.traveloregon.com/fatbike for all the info!
Get out your fat tire bikes and hit the beaches. There's great riding on the Southern Oregon Coast at LOW TIDE.
Stop into a local bike shop for more riding ideas.
Be sure to check the tide charts and weather conditions and always ride at Low Tide for safety so you don't get stranded at a tight point.
Call Pineapple Express Adventure Rides for fat tire rentals on the South Coast.
Whiskey Run Mountain Biking Trails, Coos County Oregon
As of January 2021, we have over 25 miles of completed world-class trails, with more planned.
Trails range from very-easy (White) to Black Diamond jump trails and Double-Black technical descents. See signage at Trailhead for more info.
There is a pumptrack called The Bowls located in an easy to access area near Papa Wheelie and The Onceler. Park just south of the Main Trailhead to access, or ride down from the Main Lot.
Up-to-date trail maps can be found on TrailForks. Download the app so you don't get lost.
Please respect ONE-WAY designation for the safety of all.
Please NO DOGS on Black trails for the safety of all riders and sustainability of trail features.
WRCMBA is actively volunteering with maintenance of this system. To find out more follow us on Facebook or request to join Coos Trails Group.
Email the club

[email protected]

to find out more!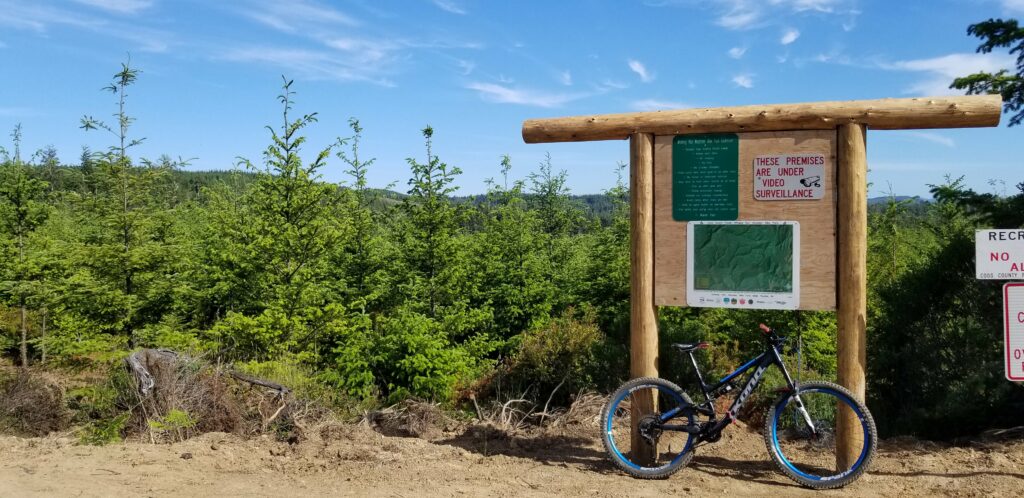 Winchester Trails, Coos County Oregon
Motorized trails in the Coos County Forest are fun to mountain bike as well. These trails are a great option when it's too wet to ride at Whiskey Run, or you're looking for some rooty, technical rides!
Effort from regional volunteers has helped to maintain the trails seasonally, as well as re-establish the trails after logging efforts.
Maps and conditions can be found on MTBProject or TrailForks.
Please be aware of active logging in this area and stay clear of closed trails for your safety.
Cape Blanco State Park, Curry County Oregon
Located at the end of Cape Blanco Road just north of Port Orford, OR.
You can access the trails from the south end of the campground as well as on the north side of the road. There are actually miles of trails here and we are working with Oregon State Parks to maintain/brush them for bicycle use.
This is also an access for beach fat tire riding.
Join WRCMBA and help us fund more trails in this amazing State Park.
More info and amenities here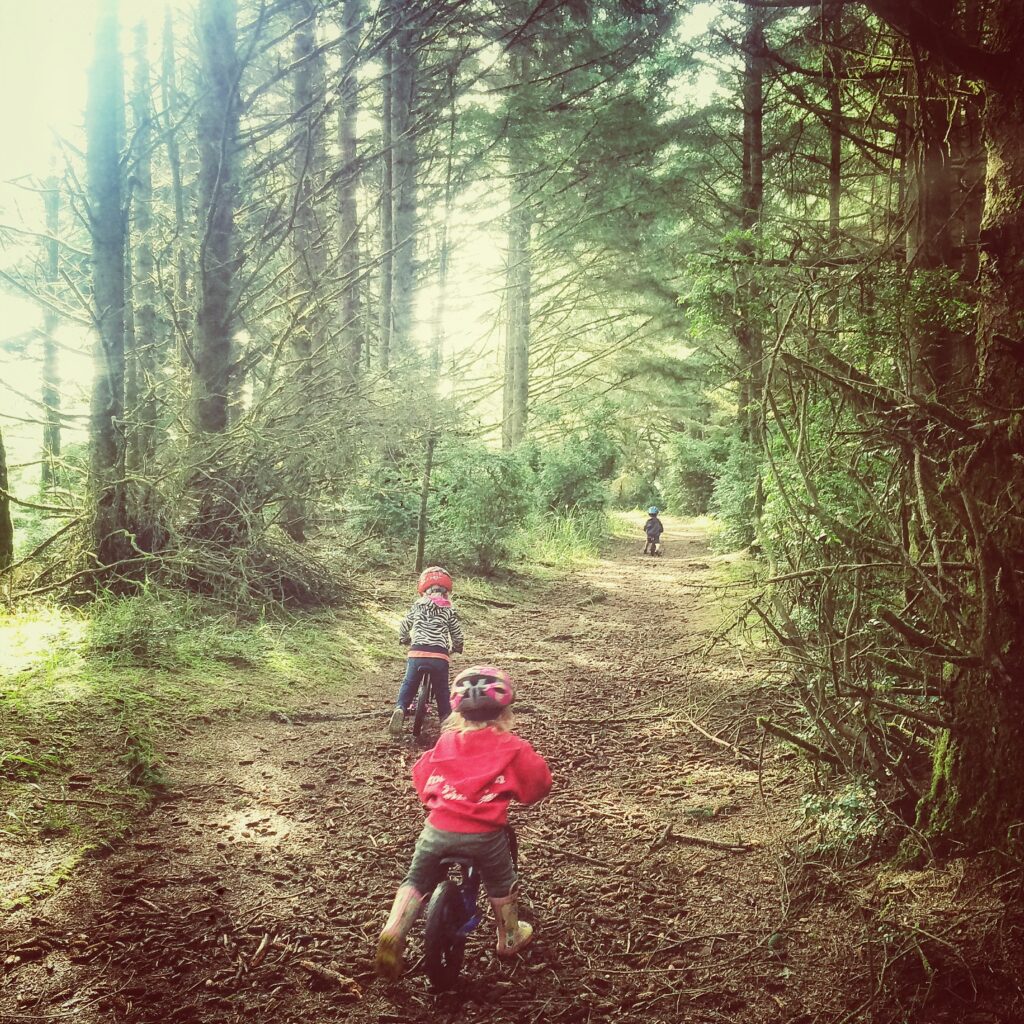 Blacklock Point/Floras Lake Trail/OCT, Curry County Oregon
Trailhead is accessed from Floras Lake Road/Boice Cope Campground or Airport Road just south of Langlois, OR
View the trails on TrailForks Here.
These are easy trails for beginners. You can ride about 7-10 miles of open trail depending on how you loop it. Beautiful coastal views/overlooks, some sand, coastal pines, wider trails, some overgrown trail. (Floods in Winter)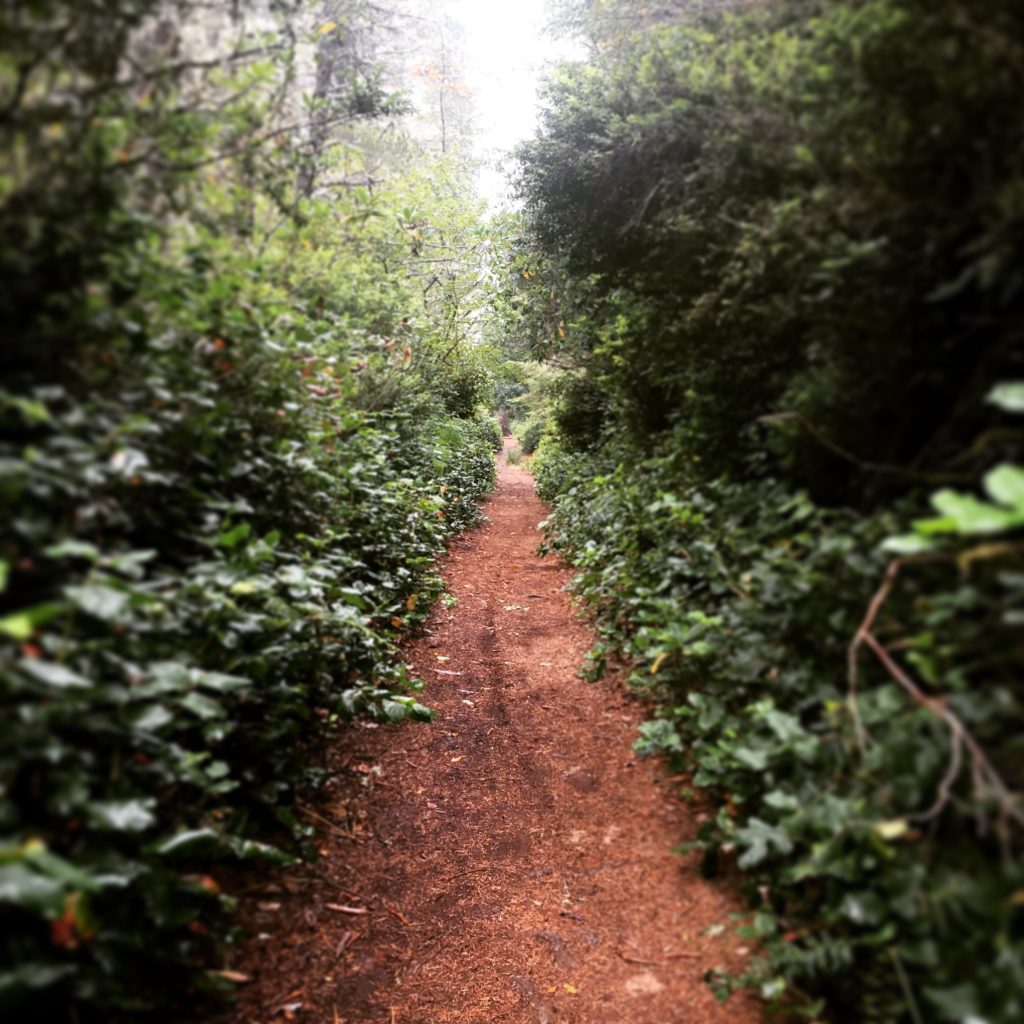 New River Nature Center, Coos County Oregon
There are a few trails located at the New River Nature Center.
Seasonal closures to hikers and bikers happens between March 15- September 15 in the summer for "Snowy Plover" nesting.
Please ride with respect to other trail users. This is a quiet scenic area and many people enjoy walking their dogs or birding here.
US Forest Service Trails, Curry County Oregon
WRCMBA has just signed a cost-share agreement with USFS to start work on Forest Service trails including Hobson Horn, Game Lake Trail, Fritsche Cabin Trail, Snow Camp, et al. Look for upcoming work parties this summer, 2021!
Pine Grove Trail, Oregon is a really fun 7 mile downhill shuttle ride that ends at the confluence of the Illinois and Rogue Rivers. Enjoy beers and food post-ride at Cougar Lane Lodge- lodging is also available in Agness.
Snow Camp-Windy Valley, Oregon – This trail is on our list of "Needs Maintenance" to be a fun ride.
Fritsche Cabin Trail, Oregon– Steep shuttle downhill ride. Longer shuttle drive than Pine Grove, but super fun. Pair it with a Pine Grove Shuttle and you'll be glad you can stop down in Agness for a beer and food!
Illinois River Trail, Oregon- You can ride this as an out-and-back before you reach the "Wilderness" designation zone. Drive towards Oak Flat, park there and start your journey. Buzzards Roost is a good turn around point. Pick up a USFS map at the Gold Beach Ranger District. (Needs Mapping)
Hobson Horn Trail, Oregon- This trail is on our list of "needs maintenance" and we will update the condition once we get some boots on the ground. (Needs Mapping)
Little Bald Hills, Del Norte County California
Little Bald Hills trail is located in the Redwood State Park and is a great shuttle/downhill ride.
It's the only trail open to bikers in the Jed Smith area.
Find it on TrailForks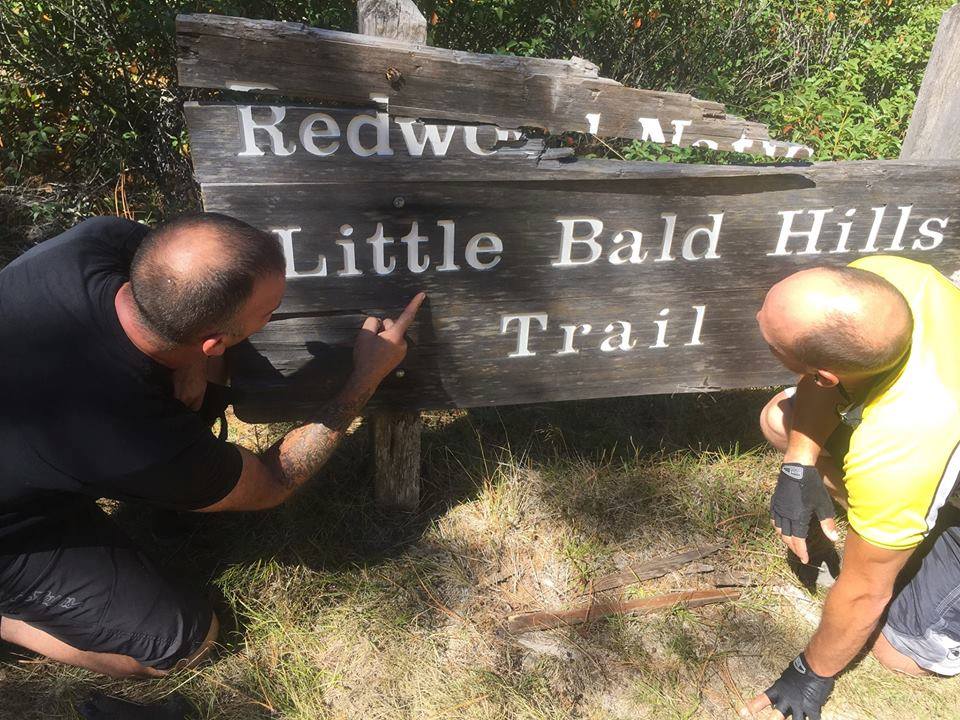 ---
Trail Projects
USFS-WRCMBA Cost Share Agreement
WRCMBA board members have successfully negotiated a cost-share agreement with the USFS, Gold Beach-Powers Ranger District. This means, as a club, we can actively start maintenance on USFS land for high-needs trails that we are loosing due to fires, lack of maintenance and funding, neglect, etc. in Curry County. Stay up to date by signing up for our newsletter to receive updates on trail maintenance days for 2021. This is a big success for the club, now we must SHOW UP!
Whiskey Run Trail Maintenance
WRCMBA has formed a list of upcoming Spring 2021 Trail Work Parties. Be sure to add them to your calendar to help show some trail-love!
Tool Cache & Club Trailer = We Did It!
The Club was successful in its request for funding from the Federal Recreational Trails Program (RTP) for trail tools and a trailer for storage and transport to our projects. The total project cost is $13,136 with $3010 of that total being donated by the club and local businesses through discounted equipment purchases.
Big thanks to C&M Equipment in Gold Beach, Trailers Plus in Medford, and Ptarmigan Ptrails in Port Orford.
We also now have a Canycom, mechanized wheelbarrow, for volunteers to haul tools, gravel, generators, and anything else we may need to help make our trail maintenance successful.