We inducted three new board members into WRCMBA at our Monday meeting in Gold Beach. We wanted to take a moment and welcome the new boardeez. Also, please note the board minutes will be posted in our Forum in case you want to know all the fun things we discussed and voted on in our November Meeting. Next meeting is set for December 11th in Brookings.
Adam DeMarzo hails from the Coos Bay area and is an avid rider, participating in races across Oregon, guiding at Mountain Bike Oregon, and trail volunteering around the Coos County region and beyond.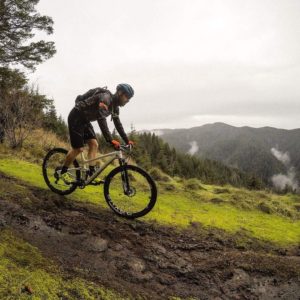 David Hernandez, also from the Bay Area, is an avid trail volunteer and has been out helping complete the Whiskey Run Trail System during his summer break. He is also a veteran guide for MBO, enjoys riding fat bikes up and down the beach and dunes, and looks forward to helping grow the mountain biking community on the coast.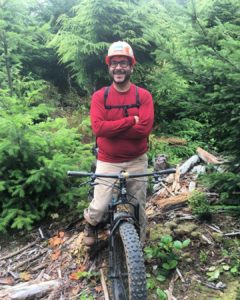 Mike Simpson (he's a hard man to capture on camera), is our representative from Langlois, OR. Mike has spent decades in the woods of California scratching in mountain bike trails, racing bikes across the nation, riding an insane amount of miles around the world, and being a general bad ass. Mike, also a bike mechanic himself, has recently joined Ptarmigan Ptrails to build trails here on the Southern Oregon Coast.