We hope you can spend some time outdoors enjoying some singletrack and eating lots of cookies!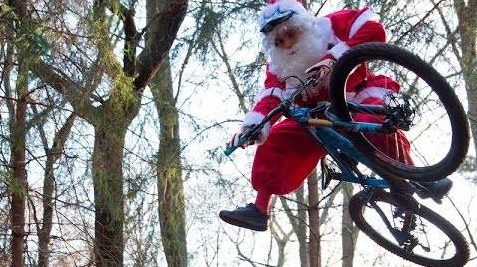 Whiskey Run End of the Year Update!
Toilets Toilets Toilets!
Parking Lot Expansion!
New Trails!
Toilet Info: We are most thankful this year that the county commissioners and county forester have agreed to install not just one, but two, concrete outhouse-style toilets on the south side of the Main Parking Lot.
Parking Lot Info: In addition to the MUCH needed commodes, county forestry and local trail builder, Ptarmigan Ptrails, will be expanding the Main Parking Lot on both sides of Whiskey Run Road. See the image below.

New Trail Info: After the toilets and parking lot expansion, the county will have some left over funds to add additional trail to the Phase 1 Side (NW Side). Ptarmigan Ptrails and the WRCMBA volunteers are hoping to build a connector trail off the top of Hollerback/Sour Mash that will parallel W. Beaver Hill Road and connect across the road to the top of Copperhead Road trail. As always, be mindful of crew and equipment out working this coming new year, and stay clear of un-opened/not-yet-complete trail!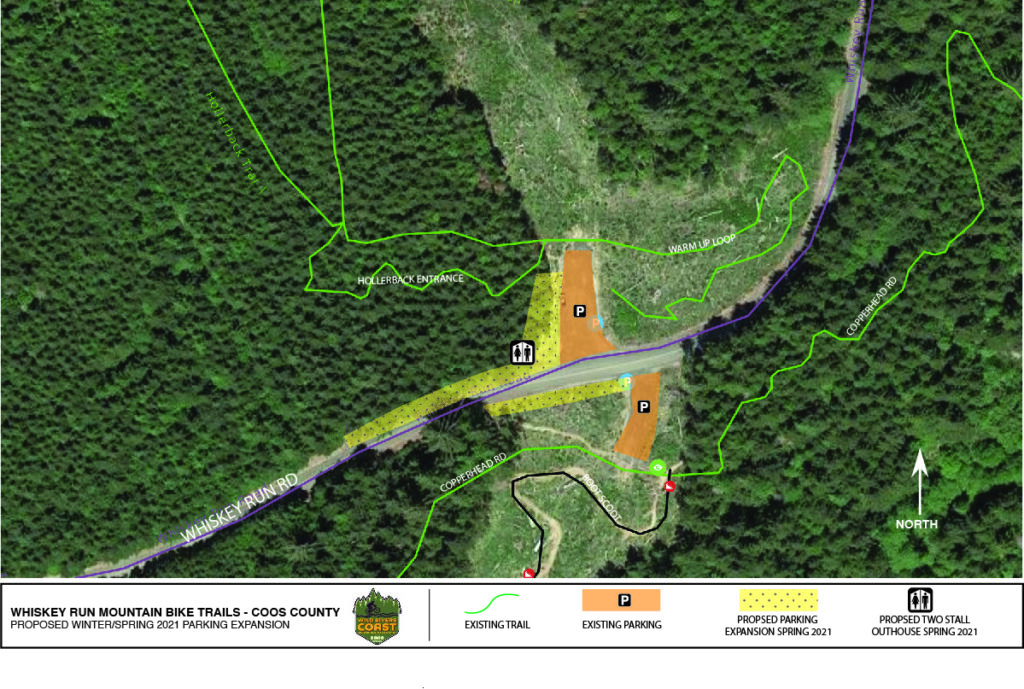 Holiday Donations Greatly Appreciated
If you'd like to donate to the mountain bike club as part of your end of the year gift giving, we would love the support as we look to some exciting projects in Curry and Coos county for 2021 and beyond. Click our Trail Karma via TrailForks and give the gift of more trails this year!
Also don't forget to check your IMBA club membership. I just set mine up to "auto-renew" so I don't forget each year to renew my Club Membership. You can sign up as a family or individual; and there's additional space to donate more than the membership dues if you'd like. Thank you, so much, from all of us at WRCMBA for your continued support since our founding in 2016. We have been able to accomplish so much for our rural coastal communities through the trails. Keep it up coasties, we are so proud of our community!
[Visit IMBA.COM and click on Supporter Log In at the top right]