Join us as we do two of our favorite things; riding bikes and throwing parties!
Saturday, December 15th, 2018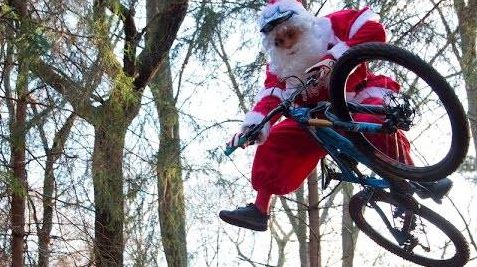 10am – Club ride on the Lower Rogue River Trail. End in Agness

3pm – Christmas Party at Agness RV Park Event Center.
Party Info: following the LRRT ride we will be at the event center ready to party at about 3pm. EVERYONE WELCOME! Potluck style meal (please bring some to share), BYOB, and a good time in the event center and around the campfire. If you want to party with us but don't want to drive home from Agness at night, then stay the night! **You can rent a cabin (really nice) at the Agness RV Park, a room at Cougar lane, or reserve an RV/Camp spot. (links below)
Ride Info: Meet at the Lobster Creek bridge at 10am and get ready to experience 12 miles of freshly refurbished backcountry singletrack. Shuttle to the Trailhead, 3+ hour ride, shuttle back to the bridge after the party. (or coordinate elseways)
Hope to see you there! 
Important links:
Get all the info you need about the trail/ride here.
Places to stay/event center:
Rogue Rive Park
Cougar Lane